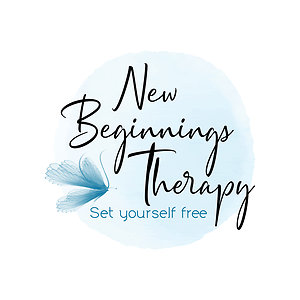 Hypnotherapy in Ware Kay Tagney Dip Hyp MHS FMBBRS
Now offering BWRT™ - BrainWorking Recursive Therapy

Thank you for taking the time to browse the
New Beginnings Hypnotherapy website.
You have just taken the first step towards a life-altering experience!

Hello, I'm Kay Tagney, a Hypnotherapist providing hypnotherapy in Ware, Hertford and the surrounding areas of East Herts. I am a Professional Member of the National Hypnotherapy Society and observe their code of practice. I am also a Founder member of the British BrainWorking Research Society

AS well as using hypnosis and BWRT™ to help clients to stop smoking in Ware, Hertford, Hoddesdon and the surrounding areas, I also cover Harlow and all other areas local to my home town of Ware.

I use hypnotherapy and BWRT™ to help people to make the changes that they have chosen to make in their lives - helping them to lead happier, more productive lives and in some cases helping them to restore peace to a troubled mind. This can all be achieved easily by the use of hypnosis or BWRT™ .

Whatever your issues are: Confidence, Self-esteem, Anxiety, Fears and Phobias, Weight Loss, Smoking......
you will find the answer with hypnotherapy and BWRT™

So, if you are ready to change your life for the better, why wait?
Make a life changing decision today!


Kay Tagney Dip Hyp MHS FMBBRS providing professional hypnotherapy in Ware, hypnotherapy in Hertford, stop smoking in Hertford and weight loss in Harlow and all surrounding areas.


Conditions that can be treated with the aid of Hypnotherapy and BWRT
Fears and Phobias
All of us have, at some time in our lives, a fear that we have to learn to deal with.
If this fear is not dealt with properly by the subconscious, it could very well escalate to a point where it takes over our lives and becomes a phobia.
Hypnotherapy can help to eradicate fears and phobias and allow you to lead a normal life once more.

Confidence and Self-esteem issues
Lack of confidence and self-esteem can hold us back in life and prevent us from reaching our potential.
Hypnotherapy is extremely effective at restoring confidence and high self-esteem, whether it has resulted from a recent or long term issue.

Stress
Stress is something that affects all of us and in small doses can encourage drive and motivation. But when stress begins to encompass every part of your day-to-day life, it could result in serious health implications to your body and your mind.
The effects of hypnotherapy are wonderfully relaxing and can encourage you to re-assess what is important in your life, as well as providing your subconscious with the strategies to deal with stressful situations.

Habits
All of us have habits and sometimes we don't even realize that we have them until they are pointed out to us. Whether it's the more usual habits such as nail biting, smoking or drugs, or the more compulsive, ritualistic habits associated with Obsessive Compulsive Disorder (OCD), you will find that they can be overcome with the help of Hypnotherapy and BWRT™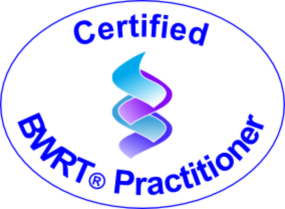 GENERAL DATA PROTECTION REGULATION ( GDPR )
Please be aware that it you send me any sensitive medical/ health information, I will only hold and use this if we proceed to treatment, at which time I will require explicit consent from you to hold this data.
If we do not proceed to treatment I will erase this information.

* Confidentiality is assured at all times

* Fully covered by Public Liability & Personal Indemnity Insurance.