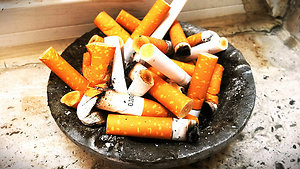 Stop Smoking
Be Honest.
How long have you been promising yourself that you will quit smoking? One year? Two years? TEN years?
How many times have you tried to quit, only to fall at the first hurdle? Once? Twice? TEN times?
How many of your loved ones have BEGGED you to stop? Your partner, your children, your parents, your friends?

You know the health implications; you may have even suffered some of them yourself, or known someone who has. Most people know someone who has suffered a life-threatening illness caused by the dreaded weed.

Fighting an addiction is never easy, and anyone who says otherwise is only fooling themselves. It requires courage, determination and a huge amount of willpower. But you have to want to do it for yourself.

With Hypnotherapy, determination, will power and a positive outlook come as part of the package. Courage comes from within, the minute you make the all important decision to stop smoking for good.
Make that decision today!